The 2020 D-TROOP CRUISE REUNION is going to happen. We are now more than a Troop but a Registered Group with ROYAL CARRIBEAN CRUISE LINES (RCCL) and the reserved rooms are just waiting for you to Reserve one.


When: Monday April 20, 2020 till Friday April 24. 2020.
What:
A four (4) Night Cruise aboard the Royal Caribbean cruise ship the "Mariner of the Seas" just recently refurbished for $120 million, check it out on line.
Where: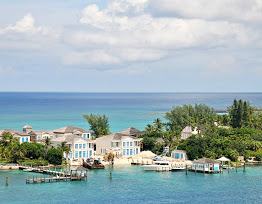 Departing Port Canaveral, FL (Orlando Airport) then spending a day docked on RC's private island Cococay, then a day in Nassau, Bahamas for shopping and sightseeing and a slow cruise back to Port Canaveral.
Paradise Island
| Atlantis Bahamas | Fort Fincastle | Straw Market | Arawak Cay |
| --- | --- | --- | --- |
| Aquaventure Water | Cable beach | Ardastra Gardens Zoo | Blue Lagoon Island |
1. You don't have a Passport.... No Sweat, it is recommended that you have one but for this cruise to the Bahamas a Passport Card will work or a Certified Birth Certificate and Driver License will also suffice.
2. The group COST of an Interior Stateroom is $667.40 plus a gratuity charge of $58.00/person for the entire cruise, that is the total price for two (2) people. Ocean View and Balcony Staterooms have also been reserved for our Group at $947.40 and $987.40 plus gratuity respectively. If a Trooper is coming solo the reduced rate for an Interior Stateroom is $582.70 plus the gratuity. See Room options here
3. We REALLY need everyone that plans to attend or even thinking about it to make your Reservations NOW. Making Cruise Reservations a year out is not unusual and there are a few benefits to book NOW. First, if you book in the first 30 days after the Group Registered (Day one started March 12) you get $50.00 of On Board Credit to use on the ship (drinks and gifts). Second, these Group prices are only held for the 30 days after that they are subject to change and you don't want that. Third, all our Staterooms now are on the Same Deck relatively close together and any Reservations made after this 30 day period may not be booked in the same area with us.
4. BUT, you say, what if something happens and I have to cancel my trip! NO SWEAT again, you will have till February 5, 2020 (75 days prior to departure) to cancel your Reservation and receive a full Refund of your deposit of $200.00/Stateroom. Royal Caribbean will also offer you optional Cruise Insurance of $29.00/person if for some reason you have to cancel during the 75 days prior to departure. This Feb. 5 date also happens to be the balance due date for the cruise.
5.OK, so if you are ready Cruise the Caribbean and meet up again with all your "D" Troop buddies here is what to do. Call up the Royal Caribbean Group RESERVATION Specialist at 800-465-3595, Monday thru Friday 9:00am - 6:00pm EST) and tell them you are with the "D-Troop Reunion" Group ID# 740331 and they will get you all squared away.
6. I also understand many will be driving or flying in from all over the US. You may want to arrive in the area a day or two early to enjoy the activities around Orlando or visit the Kennedy Space Center. The Orlando Airport, MCO is about 60 miles from Port Canaveral and will require you to use one of the transportation services available there, the fee for one way trip varies from $18 -$35. The Ship has a check in time from 10:30am - 2:30pm, that's it, "DO NOT BE LATE".
Royal Caribbean will also offer you when you make your Reservation a service called "Air to Sea" where they guarantee your Assured Arrival, if through no fault of yours, you schedule your flight with them.
Well that's about it. I look forward to seeing as many of you on this D Troop Reunion Cruise as possible. I encourage all of you with significant others to bring them along. Our get-togethers on board are going to be very relaxed and easy going, just giving everyone a great chance to talk and reminisce. We went through a lot to get this far and we have lost a lot of Great Buddies then and since, so pack up the duffle bags, Ho Chi Minh sandals and have your Significant Other buy some new cruising cloths(that always get em) and sign up today. Any questions you have for me just email, text or call, I'll be glad to talk to you.
Gary Smith
gsmith1158@yahoo.com
419-706-1277